Operator Cockpit¶
The Operator Cockpit is the HMI (Human-Machine-Interface) of the drag&bot software. It connects the user to the system. Here you can execute programs and control the robot.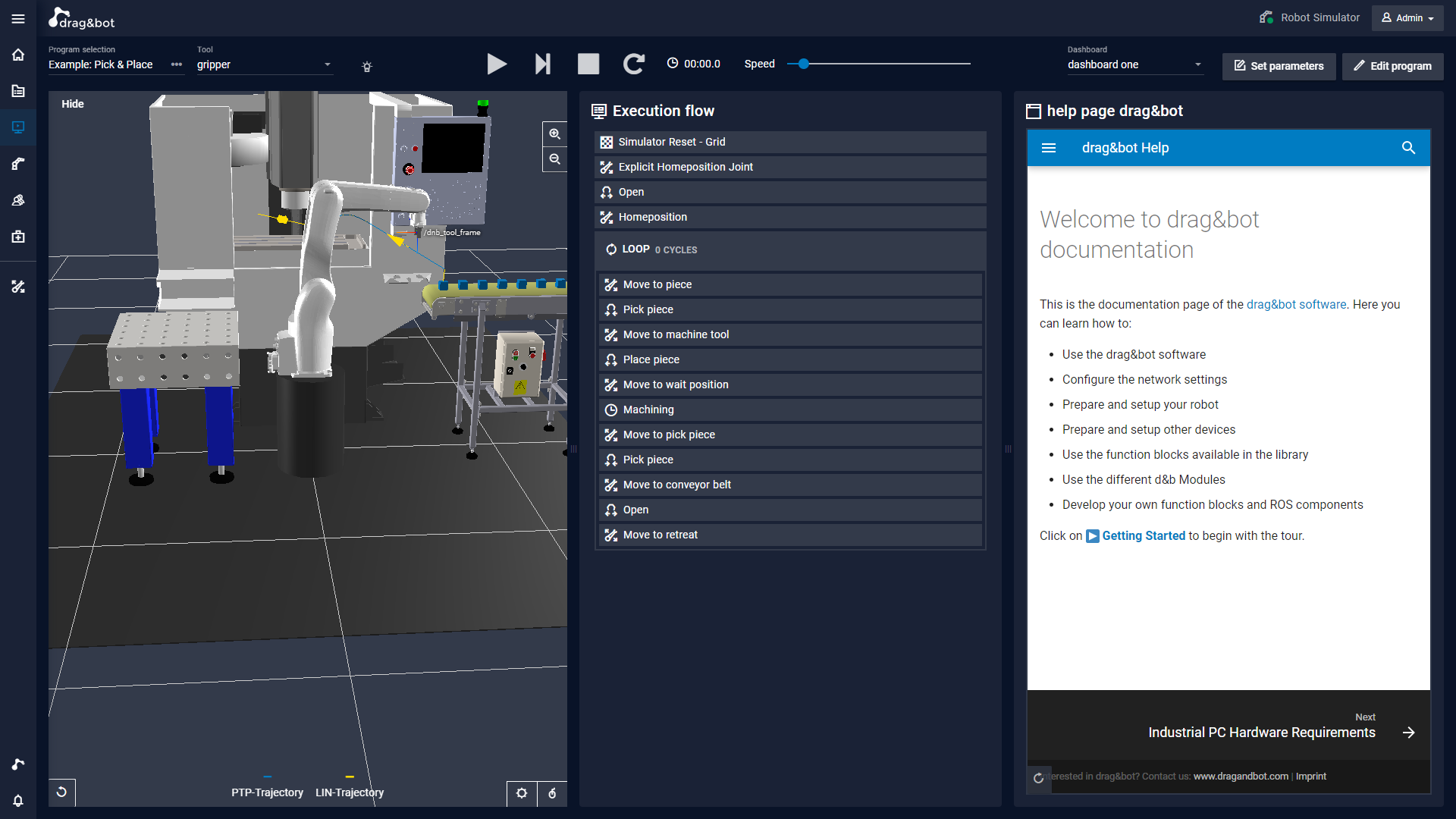 What you see here is the dashboard. You can customize it by adding Widgets and moving them around as desired. You can also start and stop the program as well as adjust the speed at which the program is executed.
For a tutorial on how to customize your dashboard click here.